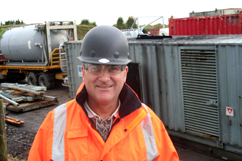 TAG Oil's PMP 38156 Cheal oil and gas field is producing about 750 barrels of oil equivalent a day…so far. That's just 4 out of the 9 flowing wells, from the relatively shallow Mt. Messenger and Urenui Formations, with a lot more drilling operations and completion work still to go.
With proven and probable (2P) reserves presently assigned to only ~5% of the total Cheal Mining Permit acreage, the Cheal Mining Permit has some solid reserve and production growth potential. Especially if you look at how lightly explored the area is, and the number of perspective producer formations we still have to go at depths of 1400 to 4000 meters.
And owning our own oil and gas production infrastructure at Cheal allows TAG to control the timing of operations in case we want to fast-track any production arising from additional successes. There's a lot of work ahead, but all in all it's a good spot to be in.