We wanted a spot to post photos and news from the field in New Zealand, and a blog seemed like the ideal spot. We'll do our best to keep things fresh.
Drop by to see what we're up to behind the scenes, and to see our photos from the field. We have a lot of irons in the fire as far as exploratory drilling and production, and maybe there will be another new light oil discovery in our future. At the very least we'll have a lot of great shots of heavy machinery.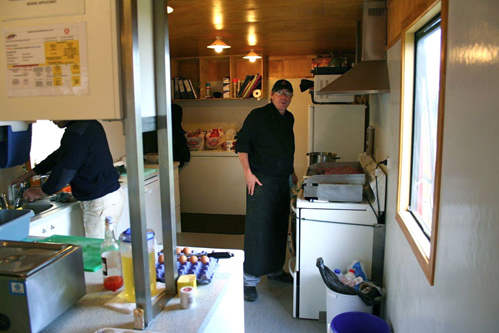 First order of business: lunch. Got to keep the team fueled.