For those of you who missed our conference call and press release, we began the process of plugging and abandoning the Waitangi Valley-1 well. This job follows a methodical, carefully planned process, starting with getting the drilling equipment that's no longer necessary out of the way and back to Taranaki. That takes a couple weeks, then we move in the equipment to P&A the well, which is expected to happen shortly.
There are no guarantees in any business, but based on the amount of homework we do, we always aim for good results. And we always take a safety-first approach to all our operations, regardless of the outcome.
One key point made by COO Drew Cadenhead in our call a few weeks ago bears repeating: "The first thing I want to make perfectly clear…is Waitangi Valley-1 is not a dry hole, it is anything but a dry hole…the indications to date are actually quite positive. "
He went on to say: "We've clearly identified that the hydrocarbon kitchen is definitely working in the Waitangi Valley area. There's no doubt about that. We've also confirmed the over-pressured nature of this part of the basin…. We have very high quality, 50 degree API oil. We've got a naturally fractured reservoir down there. And we have extreme pressures trying to push this stuff out."
So why abandon? Again in Drew's words:
"The problem…is that we have encountered extremely high-pressure hydrocarbon zones at very shallow depths, unprecedented in the world … at such shallow depths according to the mud experts that have been working on the East Coast with us…. So we're going to need a concerted effort from all of our TAG guys, and from a number of worldwide experts that we've involved in our process here to reengineer that well."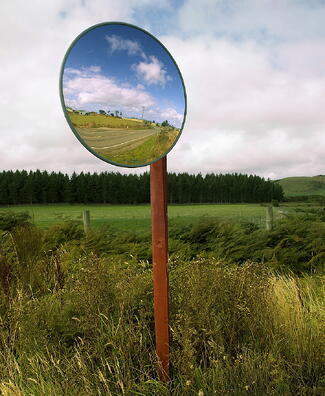 The details Drew shares about the challenges of capping a well with such intense pressures, and why the multiple casings needed to protect the integrity of the hole in that type of over-pressured situation would have made critical data collection impossible, is fascinating. For anyone who wants to hear a recording of the call or read a transcript you can access it here.
From a financial and business point of view, CEO Garth Johnson opened the call reminding shareholders that TAG hadn't forecasted any production or cash flow contributions as coming from Waitangi Valley, and the higher risk profile of this type of unconventional exploration is precisely why the Company so carefully manages the balance of its portfolio, and its drilling and exploration program.
"We conduct these operations knowing the challenges, and with the knowledge that we need to take a long-term approach to these opportunities. Companies exploring in the unproven, unconventional basin need to have the staying power and be prepared to drill a number of wells over many years to truly understand the possibility for commercial success.
To have the staying power you need to build a foundation of reserves, production and cash flow, which we've done, and over the years we need to grow that foundation. This is what we continue to do and that allows our team at TAG to take a few shots each year at some potential game changers."
We'll be back to the East Coast when we can once again tackle it on our own terms. But for now, it's back to our bread-and-butter play, where we have more than 50 new prospects lined up, and many more being added to the list for exploration and development, in Taranaki where oil production continues to be strong.