The Cheal sites have been active these past few months, and we've finally gotten some photos in from the field. From Cheal A to G, we're making improvements, loading oil, and preparing to tie in more wells.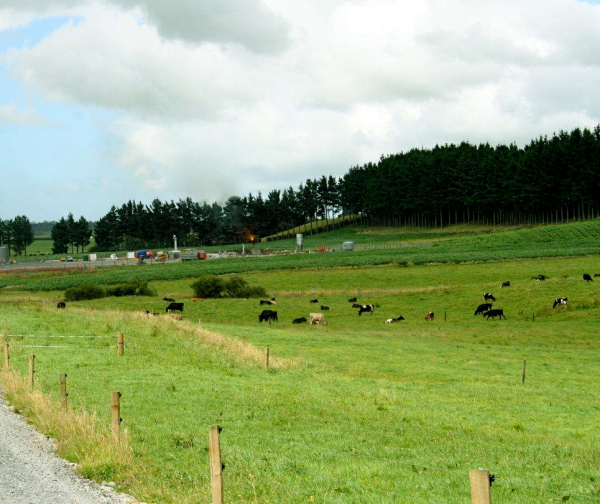 To start with the wider view before going micro with the shots below, here's one that shows TAG living harmoniously with its bovine neighbors.
A 400 bbl oil tank at the Cheal E site:
a second identical tank will be placed
beside it soon.

And over at the Cheal A site, oil tankers fill up with our product: a beautiful sight!


The five wells at the E-Site. The plant is permanently built, and two of the five wells are permanently tied in. Shows how low profile these sites are once we're producing.


Awaiting commission of the Thermal Combustion Chamber (hidden on the right), which will contain the flare at the E-Site.



Breaking it all down at the Cheal E Site.


A tidy G site with the G-1 well now underway.